In accordance with our philosophy, the winemaking is made to preserve the maximum potential contained in the grapes at the time of harvest. The aim is to limit as much as possible any intervention and trituration of the harvest and the wine.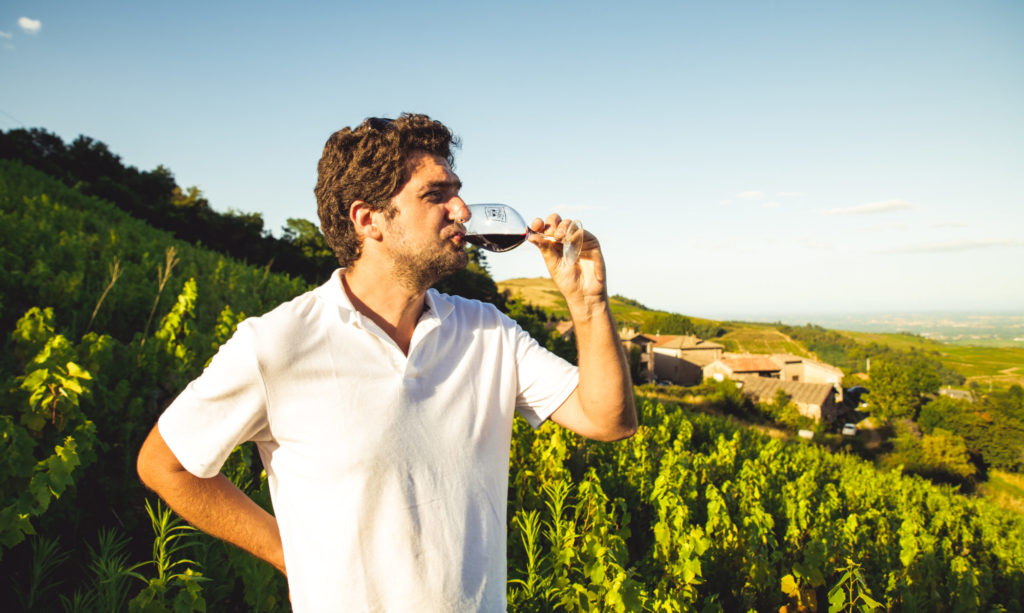 The vinification is made in the Beaujolais tradition, in semi-carbonic maceration (or Beaujolais maceration). The whole harvest is transferred by gravity into an open concrete vat, previously inerted with carbon dioxide, where the bottom of the vat is waiting for it to allow a quick start of the fermentation. The pumping over and punching of the cap are controlled throughout the alcoholic fermentation by tasting, until the pressing, after 7 to 15 days of maceration. During this fermentation, the temperature is maintained below the target temperature of each cuvée.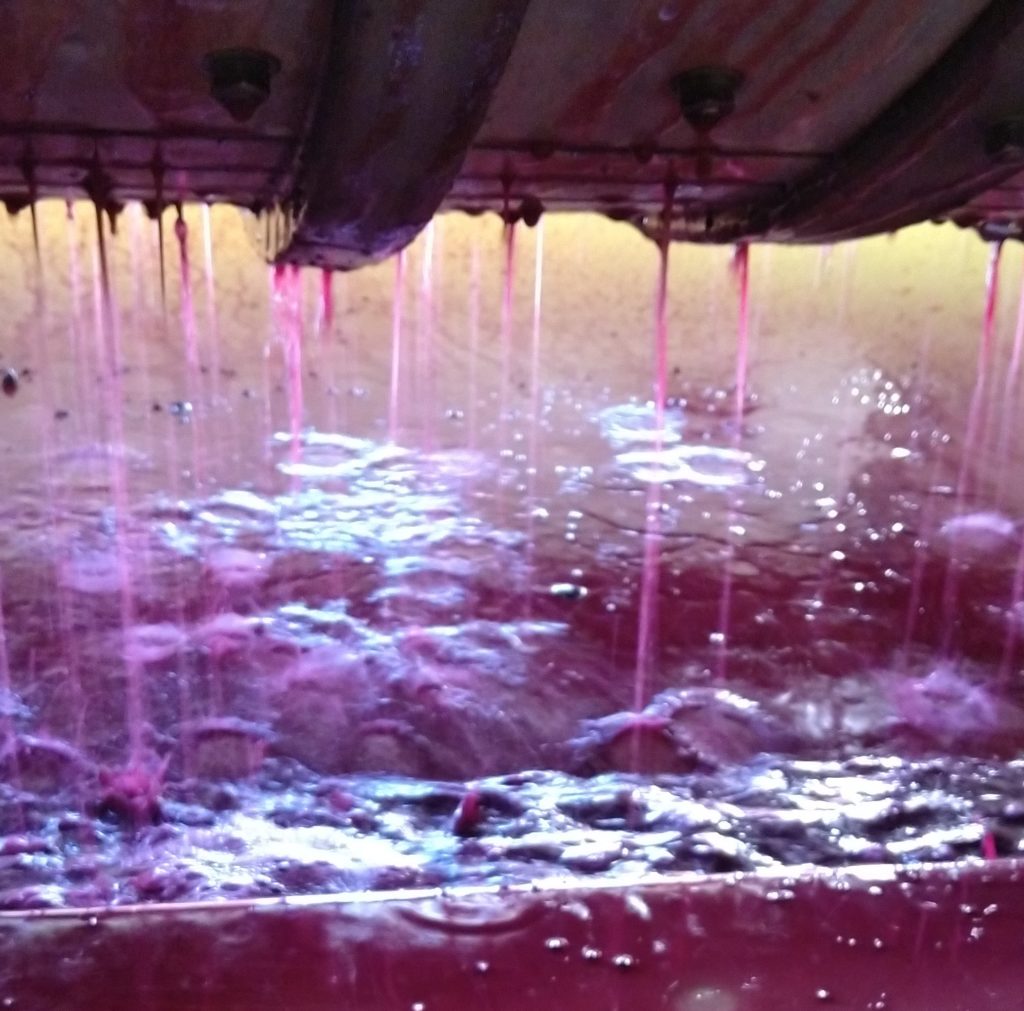 The pressing is done gently thanks to a pneumatic press, filled with the help of a belt to preserve the integrity of the harvest as long as possible. This method of pressing allows an optimal extraction of the fruity aromas and a minimal presence of lees for the end of the wine making process.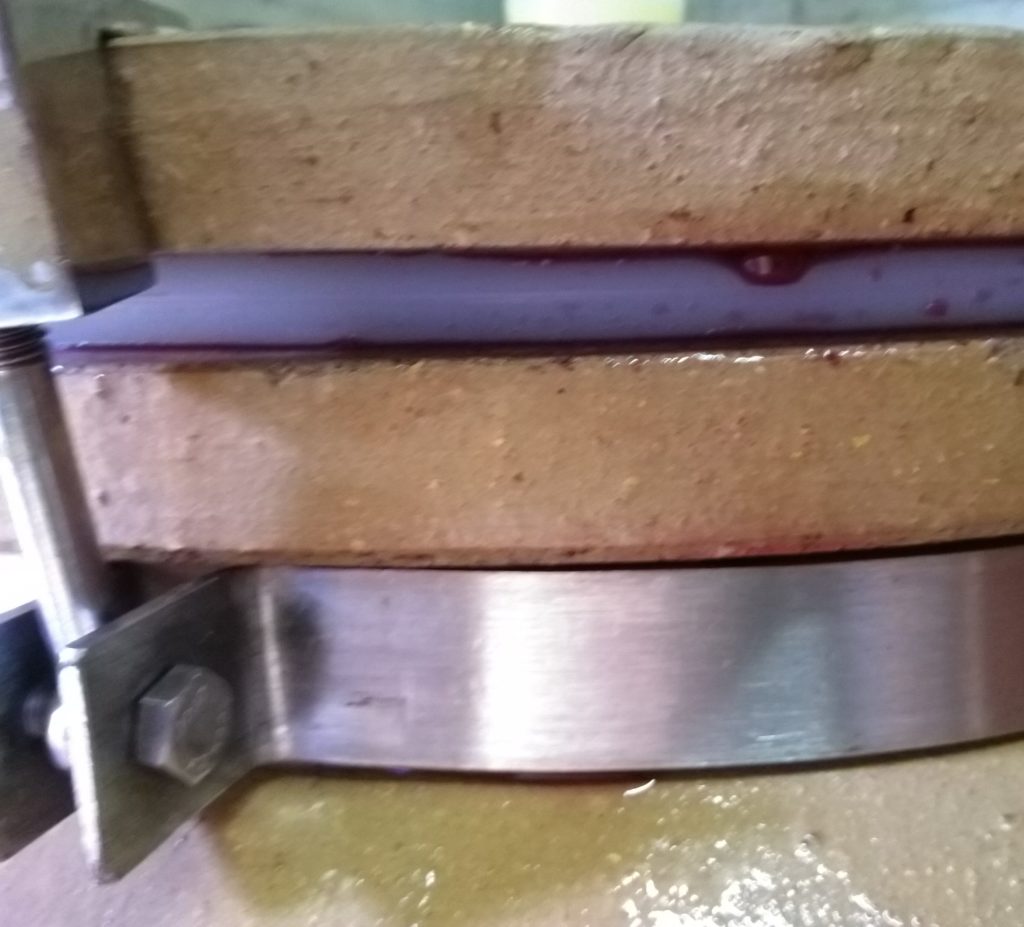 Once the fermentation is over, the maturing process takes over with a deliberate desire to diversify the containers, using amphorae, old oak barrels, concrete vats and stainless steel tanks, always with the same objective of preserving the aromatic richness of our Gamay grapes on granite while limiting inputs as much as possible.
The cuvage is the Beaujolais name for the cellar or the winery. It is in our cuvage that the grapes are transformed into wine.
For this transformation, we have the following equipment of cuvaison:
11 concrete vats of 54 HL, used for vinification and maturation
3 epoxy concrete vats of 44 HL, used exclusively for maturing
4 fiberglass vats with floating caps for buffer storage.
The vinification is done done in the old Beaujolais tradition, by semi-carbonic maceration, also known as "Beaujolais vinification".
Specifically dedicated to the maturation, we also have
5 old oak barrels, from the Côte Rôtie, for the ageing and oxygenation of our Morgon cuvée from the Charmes parcel
2 amphoras of 600 L for the maturation of a specific Chiroubles cuvée, allowing a controlled oxygenation to reinforce the fruity side and the natural minerality of Chiroubles